Proguarding Inflatable Jetski Rescue Sled - Yellow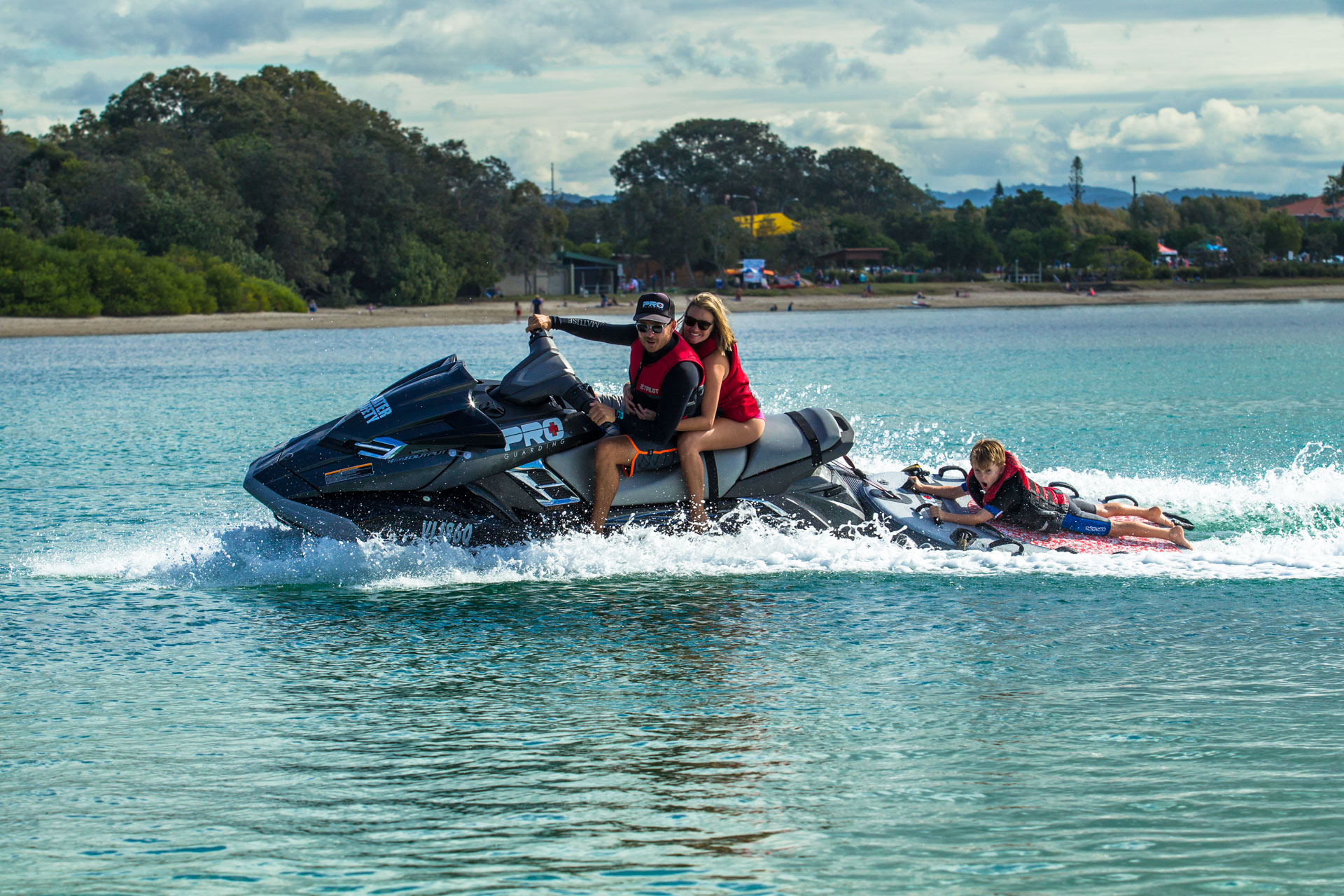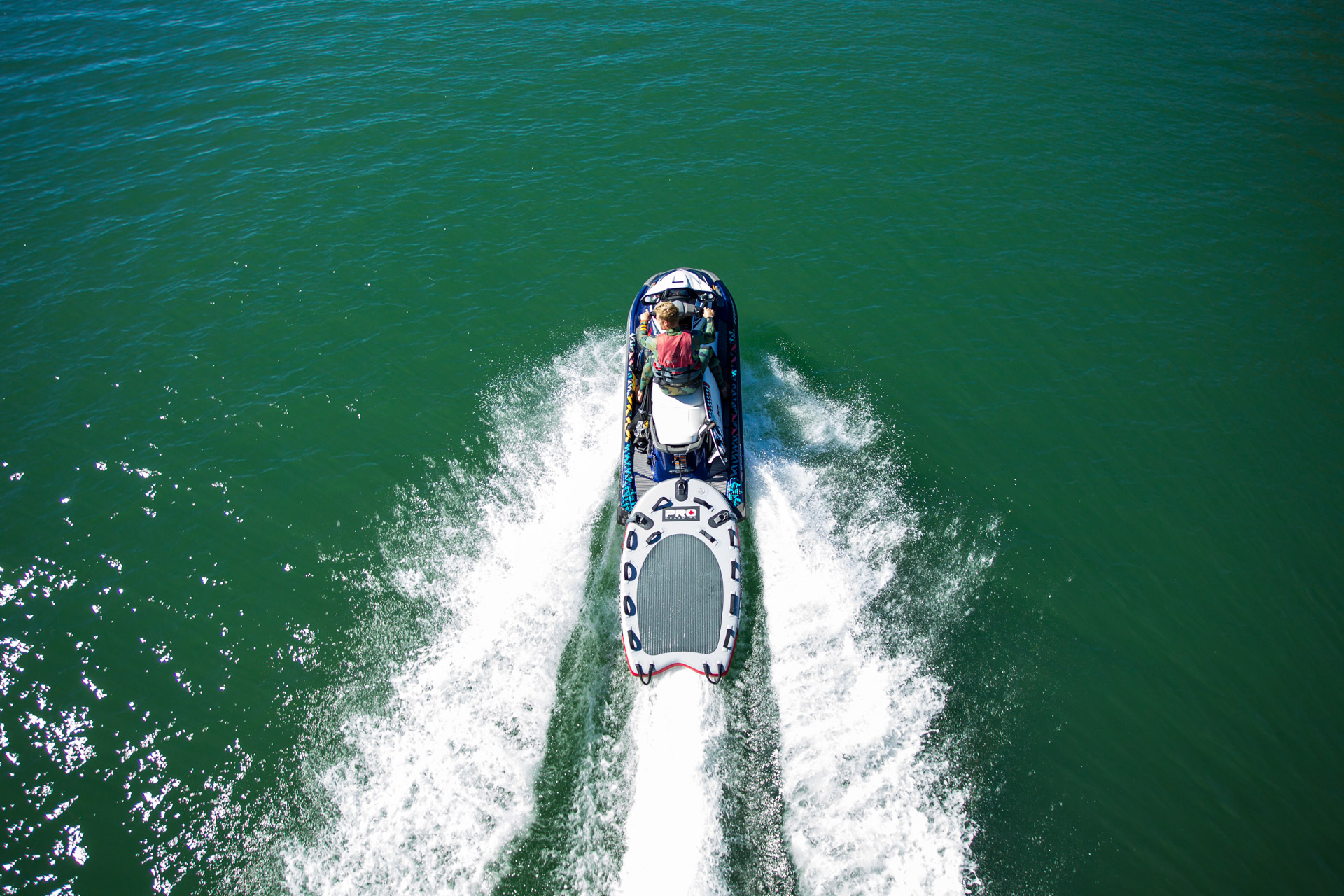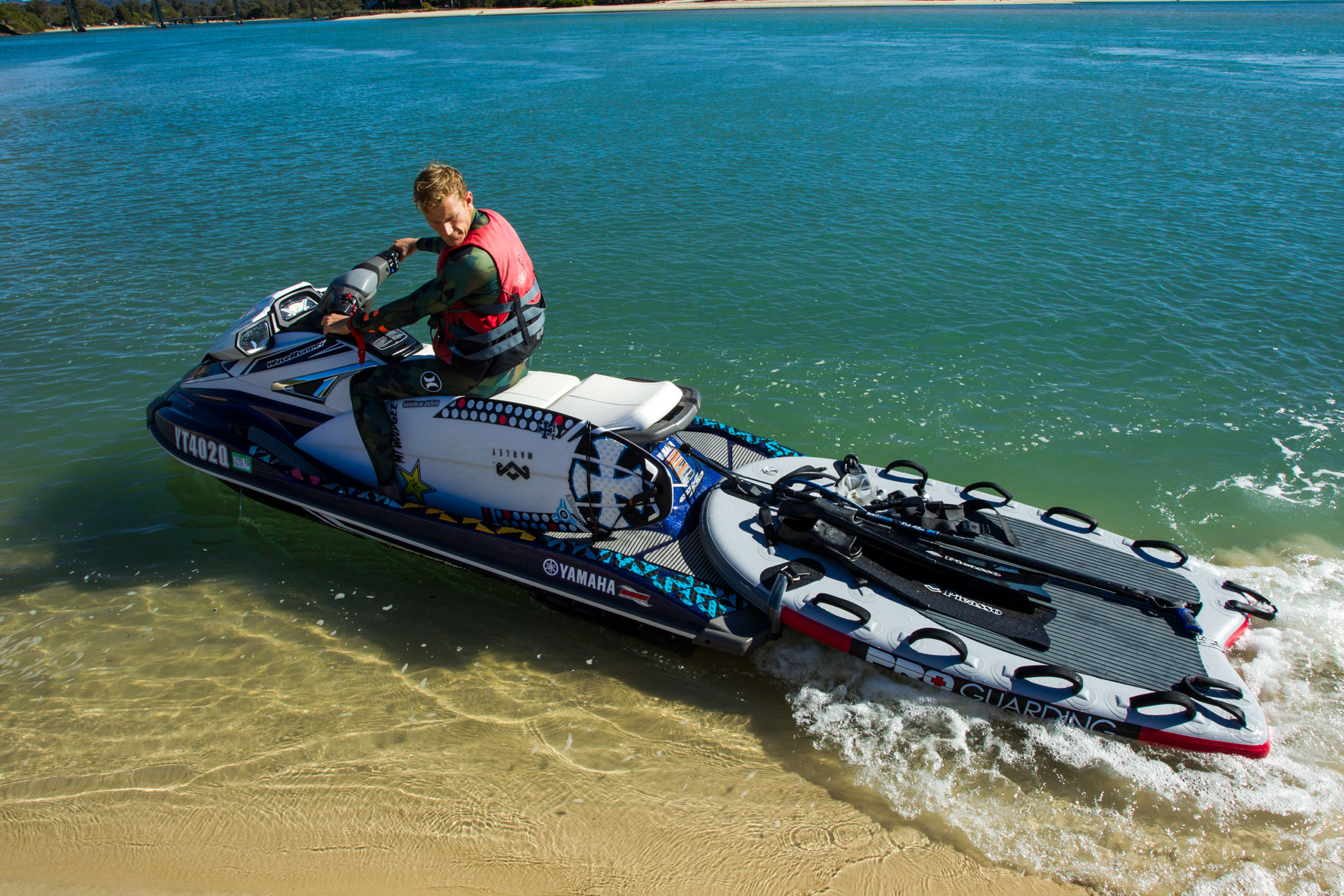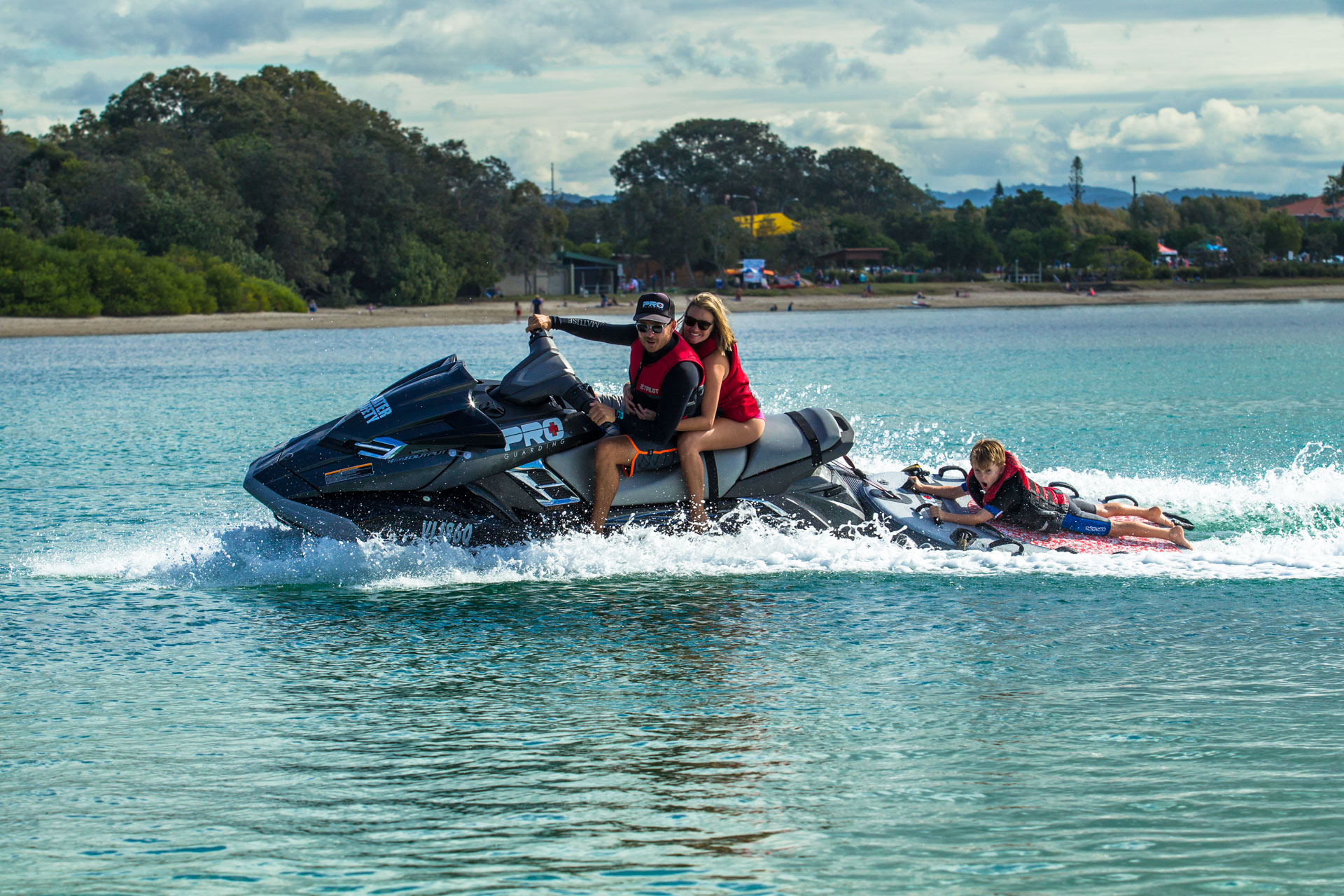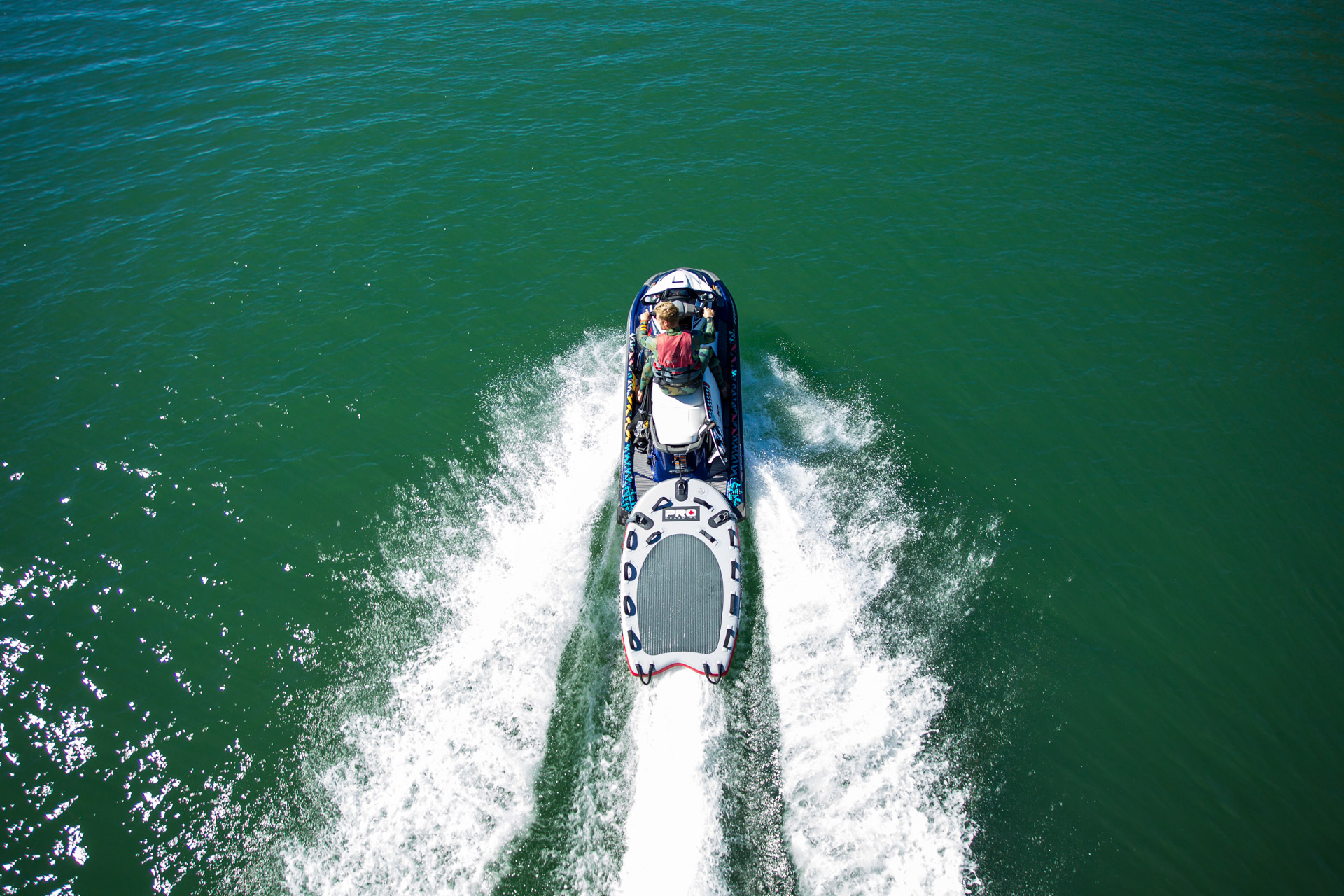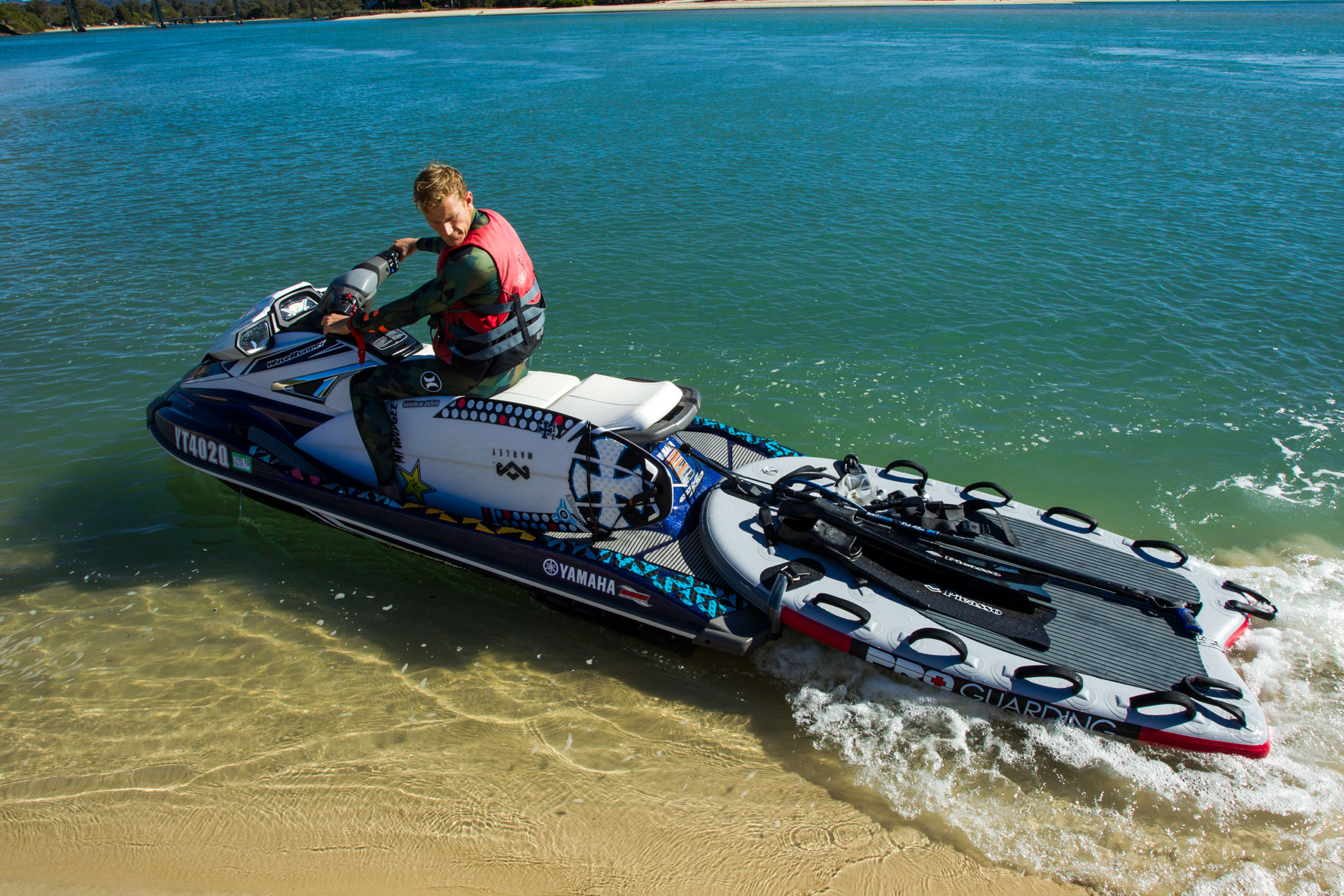 Proguarding Inflatable Jetski Rescue Sled - Yellow
Our 2019 Rescue Sled Catalogue
Pro Guarding's inflatable jet ski rescue sleds have been designed and tailor made by professional Australian Lifeguards, Aaron & Kobi Graham, who boast a combined 35 years ocean rescue experience at one of the worlds busiest beaches, Bondi.
The inflatable rescue sleds are made with state of the art materials along with a new double layer rubber technology. The reinforced composite drop-stitch provides a high tensile rigid core that makes the sled super rigid and provides strength and durability.
With extra features including large easy to grab handles, stainless steel connection points, triple layer rubber at the nose of the sled to protect against friction, along with second chance handles that enable the rescuer every opportunity to grab the sled easily in high pressure pick up situations.
Tested and approved not only by our Pro Guarding water safety team at the Red Bull Cape Fear event, but also by the Bondi Lifeguard service. These professional lifeguards have put the sleds to the test day in and day out, completing thousands of rescues.
The sleds are also ideal for recreational use. Strap your boards on the back or even your diving gear. You can entertain the family for hours on end by having them on the sled and putting them through some high speed arcs.

WHY AN INFLATABLE?
LIGHTWEIGHT – Less then half the weight of a solid sled & doesn't effect the drive performance of the jet ski
NON-DAMAGING – Less wear & tear to the jet ski where the sled connects & less chance of damage to surfboards
PRACTICAL – Can be folded up into its own carry case and put in to the car or taken on a plane to your next surf trip. Only takes 3-5 minutes to pump up by hand Ideal for super yachts due to minimal storage.

Length – 72″
Width – 41″
Thickness – 4″
Weight – 15kg
* Stainless steel connection points points
* Pump to 16-18 psi
* One Year Warranty

COLOURS
* Yellow & red
* Grey on grey
* Red camo

SUPPLIED
* Rubber connections & clips
* Pump
* 1 Carry bag
* Repair kit

PRICE
AUS $1700 + GST + Shipping